Book your Autumn 2021 Bonaire getaway with Ultimate Diving
Ultimate Diving has been busy working on some fantastic itineraries to the beautiful Bonaire so you can start planning for a fantastic diving adventure. Bonaire is one of the few Caribbean destinations where you can dive 365 days of the year! Therefore, it is no surprise that it is a popular destination for divers. Experience its pristine underwater environment thriving with vibrant tones and encrusting corals on every rock and wreck and you will not be disappointed!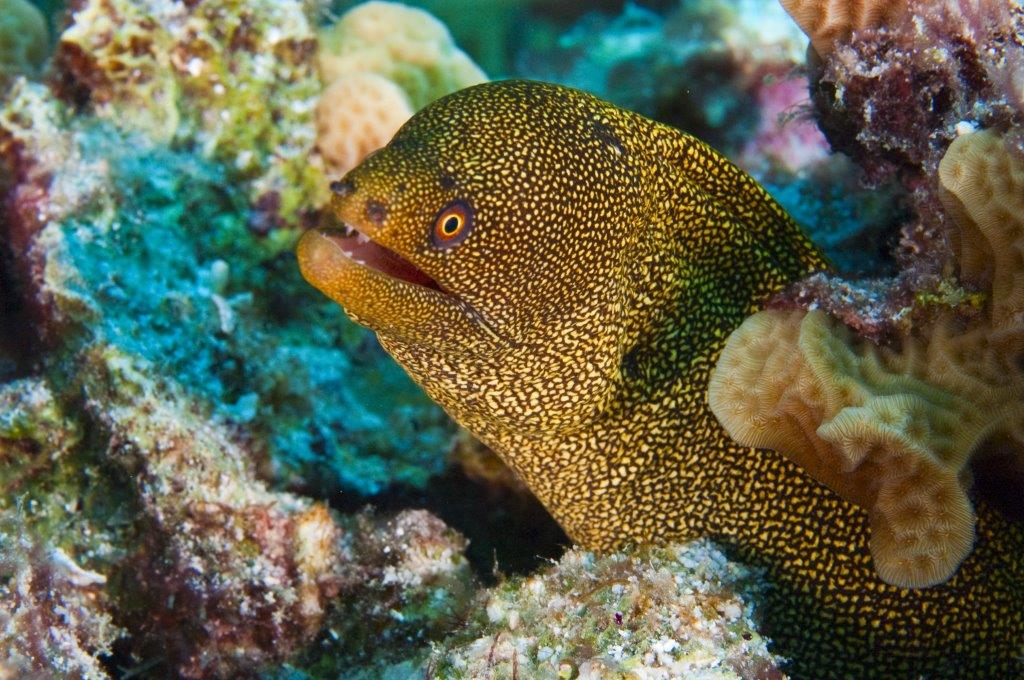 Ultimate Diving have a fantastic early booking offer for Captain Don's Habitat. The resort was founded in 1976 by the renowned underwater legend Captain Don Stewart who was at the forefront of environmentally sound developments on the island of Bonaire for many years. The pristine house reef accessible from the beach is awash with colourful parrotfish, angel fish, feisty sergeant majors, butterfly fish, scrawled file fish, grunt, gobies and groupers.
Special Offer: Book 7 nights from £1885 – Price includes flights from London, transfers, 7 nights accommodation and 10 dives per person. Single supplements apply and regional departures available on request.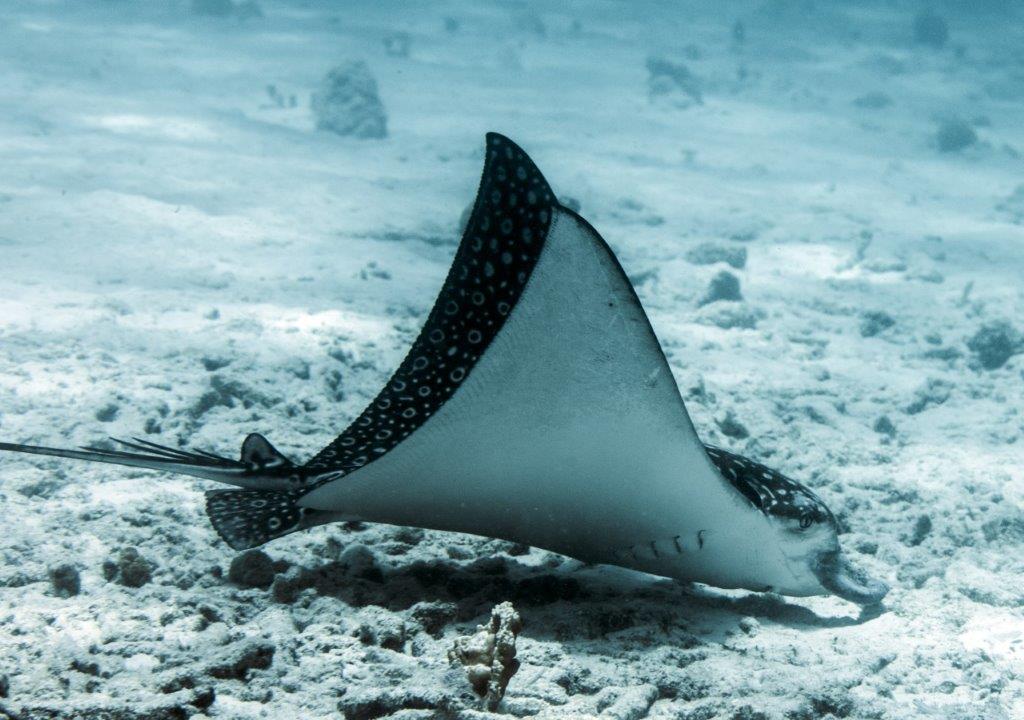 To enquire or book, just give the Ultimate Diving team a call on 0208 655 6458 and they can answer any questions you may have and give you the lowdown on the destination and diving.
For more, visit www.ultimatediving.co.uk.
Jeff chats to… Christopher Bartlett, MD of Indigo Safaris, about scuba diving and safaris in Africa (5 of 5)
In the last in this exclusive series of five videos, Jeff Goodman, Scubaverse Editor-at-Large, chats to Christopher Bartlett, Managing Director of Indigo Safaris, about their diving and wildlife adventures, and four of their top destinations. In this episode Christopher talks about Africa.
For more information, please visit www.indigosafaris.com
Rather listen to a podcast? Click on this link to listen HERE.
PADI makes a splash at Palma International Boat Show
PADI created a buzz at the recent Palma International Boat Show in Mallorca where a real-life PADI branded mermaid engaged exhibitors and guests to showcase their PADI Open Water Diver and PADI Mermaid Courses.
The Palma International Boat Show, a prominent event in the yachting and boating industry, witnessed an impressive gathering of 271 participating companies, alongside a stunning display of 252 boats at sea. Drawing an enthusiastic audience, more than 32,000 people attended the show, setting the stage for PADI to captivate a diverse range of individuals with their mesmerising mermaid concept.
Over the course of two days, the enchanting mermaid made an eye-catching appearance, gracefully circulating among attendees while distributing flyers highlighting the PADI courses. As the summer season approaches, this interactive approach aimed to create awareness and generate interest in PADI's Open Water Diver and PADI Mermaid courses, inviting water enthusiasts of all ages to explore the wonders of the underwater world.
"Our presence at the Palma International Boat Show allowed us to engage with a wide range of yachting and water sports enthusiasts," said Josep Lluís Massuet, PADI EMEA Regional Manager, Spain.
"By featuring our PADI branded mermaid, we aimed to capture attention, spark curiosity, and promote our courses that empower individuals to begin their underwater adventures, explore and save the ocean."
The PADI branded mermaid at the Palma International Boat Show served as a symbol of adventure and environmental stewardship, embodying PADI's commitment to seek adventure and save the ocean.
For more from PADI, please visit www.padi.com
Brothers, Daedalus, Elphinstone, Rocky Island, Zabargad, St Johns, Fury Shoals, Ras Banus and much much more! 14 nights on board Big Blue - and you can clock up 40+ dives on this trip! For more information call us on 0203 515 9955 or check out the e-brochure here: https://bit.ly/RedSeaSafaris_Roots_CDWU_May2023
More
Less