Visit JFD on stand 338 at Underwater Intervention 2018
JFD, the world-leading submarine rescue and diving equipment company and part of James Fisher and Sons PLC, is exhibiting at Underwater Intervention, the premier event for the underwater operations industry taking place in New Orleans, from 6 to 8 February 2018.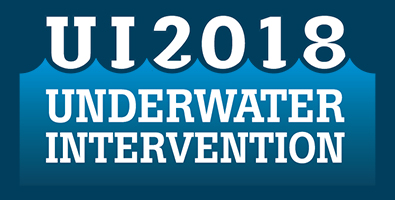 The team from JFD will be showcasing their latest commercial diver rebreather, COBRA (Compact Bailout Rebreather Apparatus) alongside leading defence rebreather, CDLSE.
COBRA has been designed and developed as part of the Divex range of rebreathers in response to the urgent need for significant improvements in safety within the saturation diving industry.  COBRA provides up to 45 minutes of fully independent breathing gas in an emergency scenario, significantly improving the likelihood of a successful rescue.
Representatives from JFD will also be on hand to discuss the newly released range of Self Propelled Hyperbaric Lifeboats which have been designed and manufactured by JFD in response to industry feedback with the aim of enhancing diver safety globally.
JFD is the world's largest manufacturer and supplier of professional diving equipment, providing everything from personal diver equipment to full saturation diving systems.
You can schedule a meeting with one of the JFD team members by emailing marketing@jfdglobal.com or alternatively drop by the stand for a chat.
JFD is also exhibiting this week at the world's largest subsea exhibition and conference, Subsea Expo, from 7 to 9 February 2018 at the Aberdeen Exhibition and Conference Centre. They have a dedicated section on the large James Fisher & Sons PLC pavilion, (stand number 4) alongside some of their sister companies.
Find out more at: www.jfdglobal.com
SCUBAPRO CARES – Step by step for the protection of our oceans
For over 50 years Scubapro has been committed to diving and marine conservation. From optimising materials and manufacturing techniques to sponsoring conservation organisations and the work of the Deep Elite Ambassadors, Scubapro is committed to helping preserve the oceans.
The goal is to create awareness for the oceans and encourage divers to get involved in environmental protection. Scubapro has partnerships with Mission Blue, Galapagos National Parks, Conservation International, WWF, Antinea Foundation, San Diego Oceans Foundation, REEF, National Marine Life Center, Sharkproject, SOS Sea Turtles, Ozeankind, Yaqu Pacha and many more.
SUSTAINABLE PRODUCTS
Scubapro divewear is the greenest – or bluest – in the industry. In 2012, Scubapro was the first manufacturer to use X-Foam neoprene. In 2017, again as the first manufacturer, the solvent-free Aqua Alpha glue followed in Everflex suits. Today, all Scubapro dry suits, wetsuits, shortys, hoods and gloves thicker than 1.5 mm are made with this solvent-free glue. In addition, the standards for neoprene include the use of only environmentally beneficial doped-dyed yarns, carbon black components from recycled tyres and 100% petroleum-free limestone
"Scubapro was one of the first brands to stop using petroleum-based neoprene and to start using neoprene that was gained from Limestone instead. By developing the Everflex 3/2mm no zip, we have tried to produce a natural-based neoprene suit. We have also used solvent free glue for the fabric production and suit assembly which complies to REACH regulations for pollutant free production processes. Having had the chance to spend time with the workers on the production chain, I can tell that this is a serious milestone for ensuring their health and developing an eco-friendlier level of neoprene."
– Nicolas Vincent, Scubapro product manager Dive Wear & Bags 
RESPONSIBLE PACKAGING
As part of its Responsible Packaging program, Scubapro is gradually reducing the use of plastic packaging. Some measures that have already been implemented: 
Recycled cardboard boxes or protective containers for masks that can be used sustainably for transport and storage of accessories.
Boots in fabric bags that can be used for transport and storage as well as a wash or shoe bag.
Headbands, neoprene mask straps, gloves and other accessories are delivered on recycled label cards as packaging.
Regulators, computers, and regulator maintenance kits are shipped in cardboard packaging without plastic.
Fins in recycled cardboard boxes or in mesh bags that can be used for transport and storage or as bags for marine debris when diving.
The complete elimination of plastic and the reduction of total packaging are the goals of the Responsible Packaging program. Innovative packaging solutions for more products will be introduced
in the near future.
Further information: www.scubapro.eu/scubapro-cares
The IMPERFECT Conservationist, Episode #4: Think Like an IMPERFECT Conservationist – Why 'imperfect' is important (Watch Video)
Why does "Imperfect" matter when it comes to conservation? In this video I explain how being imperfect is important especially when it comes to conservation. This is a view into the mindset of being an Imperfect Conservationist.
This is "The IMPERFECT Conservationist" – Episode #4, a between the scenes Special Edition. In this series I take the big concepts of conservation and break them down into easily digestible bite-size pieces that can be applied to everyday busy life. In each video you will get your dose of "Conservation Empowerment" with ways to THINK like an IMPERFECT Conservationist and EASY – AFFORDABLE – IMPACTFUL conservation action that fits into your life. We can't do it all, or do it perfectly but when it comes to being part of the solution, we can always do something! Be inspired, inspire others, do something good. Don't forget to hit that subscribe button, and the bell so you know when my new videos post! More on my website and social channels too.
Subscribe HERE for weekly episodes of The Imperfect Conservationist!
---
Explore the amazing triangle of Red Sea Reefs - The Brothers, Daedalus and Elphinstone on board the brand new liveaboard Big Blue.  With an option to add on a week at Roots Red Sea before or after. 
Strong currents and deep blue water are the catalysts that bring the pelagic species flocking to these reefs. The reefs themselves provide exquisite homes for a multitude of marine life.  The wafting soft corals are adorned with thousands of colourful fish. The gorgonian fans and hard corals provide magnificent back drops, all being patrolled by the reef's predatory species.
£1475 per person based on double occupancy.  Soft all inclusive board basis, buffet meals with snacks, tea and coffee always available.  Add a week on at Roots Red Sea Resort before or after the liveaboard for just £725pp.  Flights and transfers are included.  See our brochure linked above for the full itinerary.
This trip will be hosted by The Scuba Place.  Come Dive with Us!
Call 020 3515 9955 or email john@thescubaplace.co.uk
www.thescubaplace.co.uk
More
Less