Hollis has released a new line of thermal underwear. Their Advanced Undergarment (AUG) Layering System features three different garments: the AUG BASE, AUG 260 and AUG 450.
All three are machine washable and can be layered as well as mixed and matched depending on the dive conditions.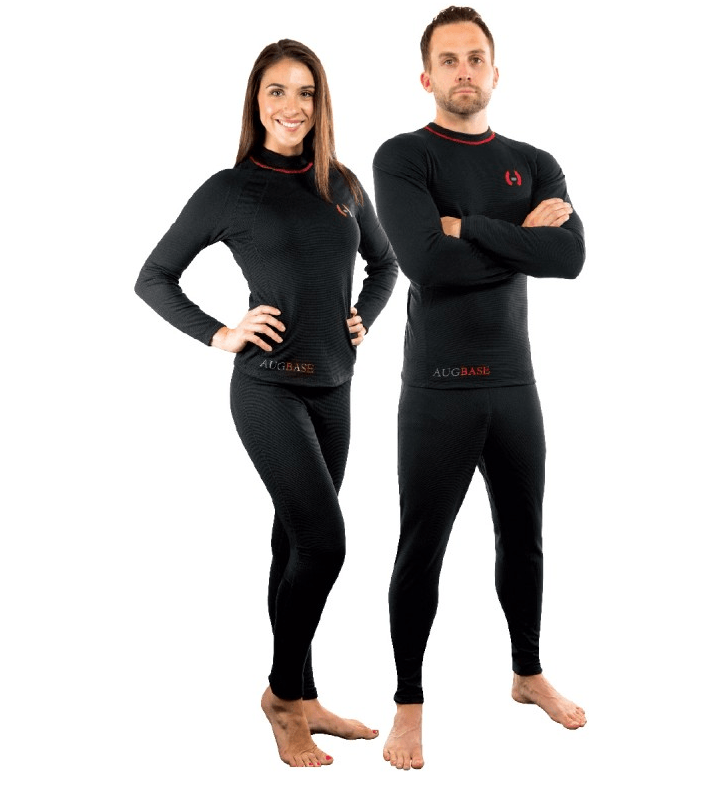 The AUG Base, which is comprised of fast-wicking PolyPro fabric, is designed as a base layer that draws moisture away from the body, and comes in men's (S – XXXL) and women's (4 – 18) sizes.
The AUG 260 can be worn either as a stand-alone undergarment or combined with either the AUG Base or even the AUG450, depending on the water temperature and type of drysuit used. Available in unisex sizes (S – 3XL), it's made of a 260-gram combination of plush brushed polyester fleece and spandex.
The AUG 450 is a thicker, "dual-layered" 450-gram technical fleece undergarment, can be used under all types of drysuits and comes in men's (S – XXXL) and women's (4 – 18) sizes.
Hollis also has gear for the diver's head and feet, with a one-size-fits-all beanie, featuring a single-layer, 260-gram stretch fabric. The AUG 260 socks feature the same thickness as the beanie, can be layered with other socks and come in sizes SM/MD, LG/XL, and XXL.
For more information on Hollis products, visit www.hollis.com.